If you are searching for Windows password recovery tool on Google, it will display many tools for you. Sometimes, you may confused which one you should choose. Now, in this article we will provide you with two products as a reference. One of them is iSeePassword Windows Password Recovery, the other one is its alternative - PassFab 4WinKey.
Part 1. Introduction to iSeePassword Windows Password Recovery
iSeePassword Windows Password Recovery is considered to be one of the Windows password recovery programs currently available on the Internet. It is one of the few software capable of decrypting more than 8 passwords, mixed with special characters. It will be a good choice if you forgot Windows password.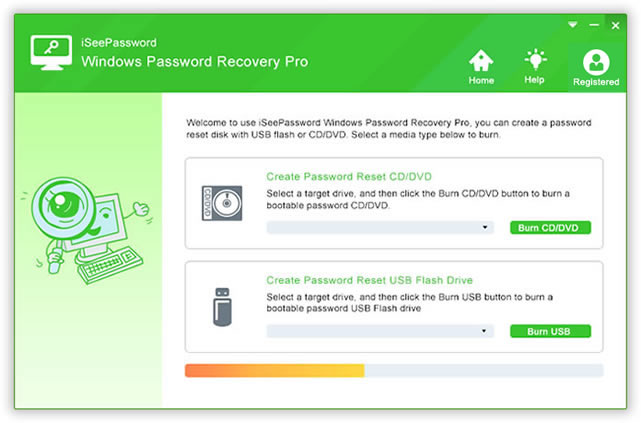 Part 2. Alternative to iSeePassword Windows Password Recovery Pro
There is another product worth mentioning here which named PassFab 4WinKey. It is the best alternative to iSeepassword Windows password recovery software considering its great features and confirmed advantages that have been tested by other users.
I have tested it on several Windows computers and it succeeded every time, no matter reset administrator password on Windows 7 or change Windows 10 login password. PassFab's methods of resetting Windows password is identical to iSeePassword, however, it uses the stronger algorithm that yields better and faster results.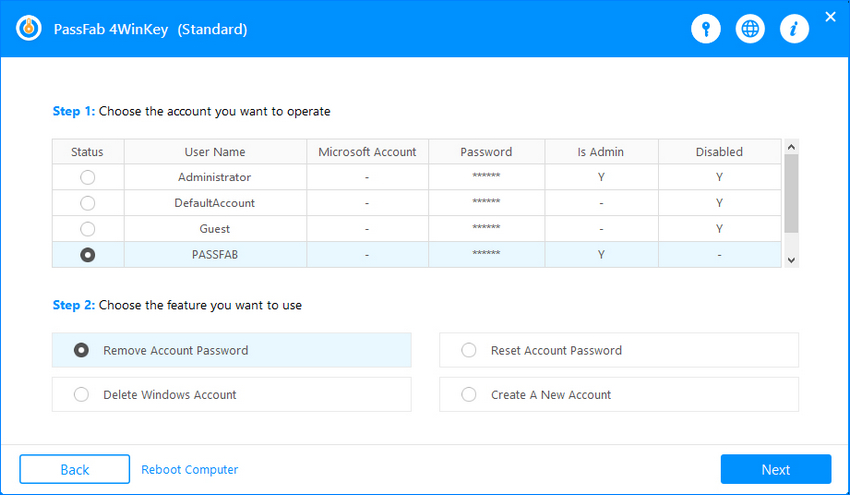 The Advantages of PassFab 4WinKey
We have mentioned the key-features and advantages of this tool below, which show how superior PassFab 4WinKey is as compared to iSeePassword Windows Password Recovery.
Restore the Windows password for the administrator and other user accounts (including Microsoft account.)
Four editions that are provided to help you recover, reset and delete the Windows password
100% recovery rate and password reset in seconds
Three simple steps to restore Windows password without reinstalling the system.
No technical knowledge is required.
Full support for various brands of desktops and laptops
Supports all versions of Windows including Windows 10/8/8.1/7, Vista and XP.
Options to create a password rset disk( USB or CD/DVD) on PC and Mac.
Comparison Table: iSeePassword Windows Password Recovery VS PassFab 4WinKey Review
Characteristics

PassFab 4WinKey

iSeePassword Windows Password Recovery

User Interface

10/10

8/10

Performance

10/10

8/10

Security

9.9/10

7/10

Ease of Use

10/10

7/10

Editions

Standard
Professional
Enterprises
Ultimate

Price

Standard $ 19.95
Professional $ 29.95
Enterprises $ 69.95
Ultimate $ 45.95

Pro $ 29.95
Advanced $ 45.95

Technical Support

Active Technical Support

No Technical Support

Overall Rating

9.9/10
7.5/10
Summary
We hope that we have been able to clearly explain everything you need to know about the program. Forgetting password and resetting it can be a hectic task, so, if you are looking for an easy way out, we highly recommend PassFab 4WinKey – alternative to iSeePassword Windows Password Recovery. The interface of the program is so simple that even a person with basic computer skills will be able to reset or remove Windows password in a matter of minutes. So, give PassFab 4WinKey a try, and we assure that you would be pleased with the results.